back to features overview
Heatmap 2.0 (Version 1.9.4.0):

Calculate equity for each hand in a given range against various ranges. Displays the List of hands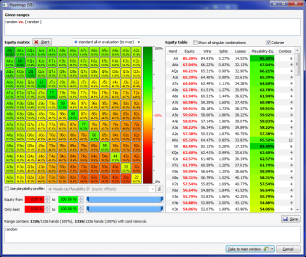 Fully resizable window and cardmatrix.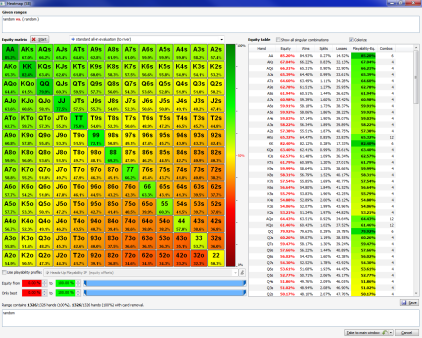 Support of weighted ranges.
Support of single cards and complete combos instead of only complete combos.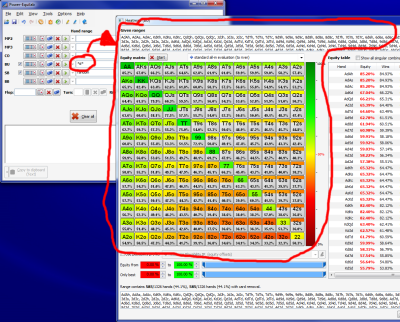 Support of multiple weights for different hands in one combo.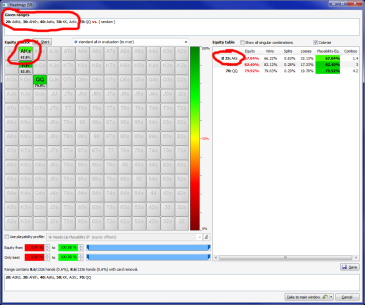 Displaying average equity for combos with different equities.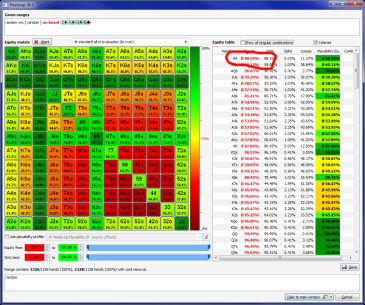 Switching between display of combos and display of all singular hands.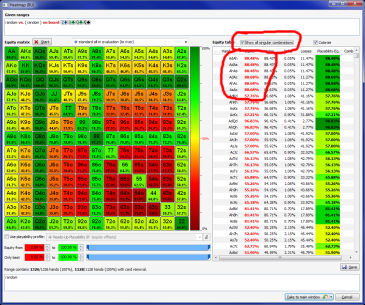 Colorized equity in list.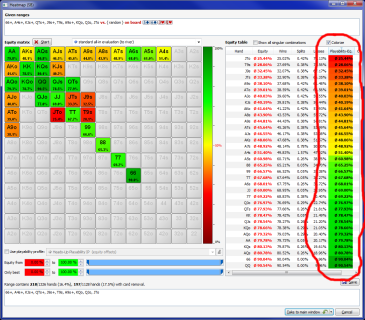 Support of playability profiles.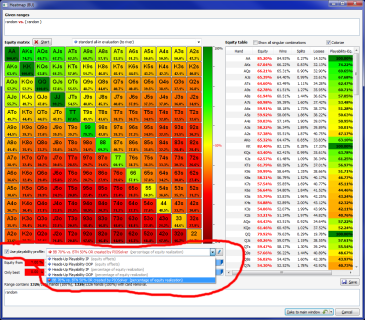 Select subranges by equity borders and best percentages.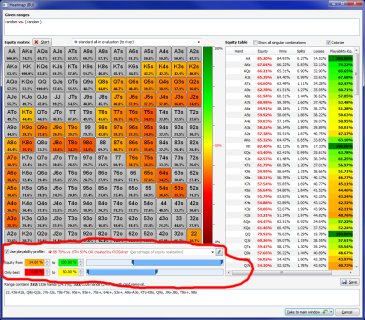 Tooltips over the matrix with colorized equities.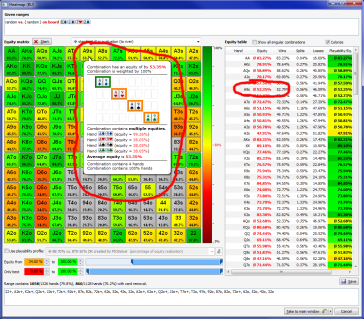 Combos can contain multiple equities and/or multiple weights.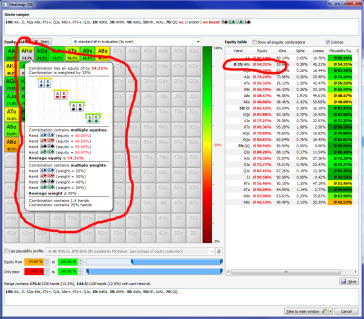 Evaluation to given street (flop, turn, river as standard all-in evaluation)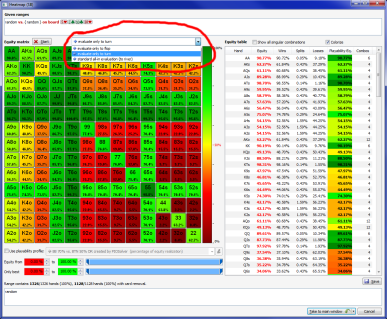 Support of dead cards.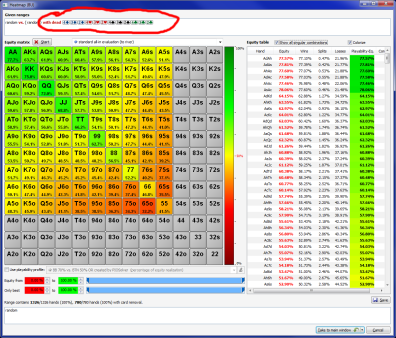 Works with heavy weighted ranges by f. e. PIOSolver as well.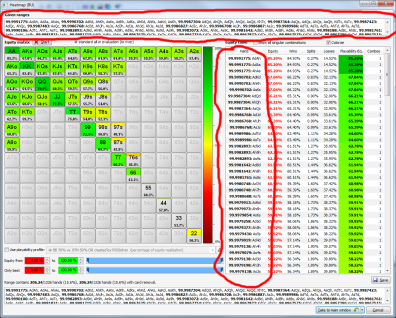 Works with up to ten ranges.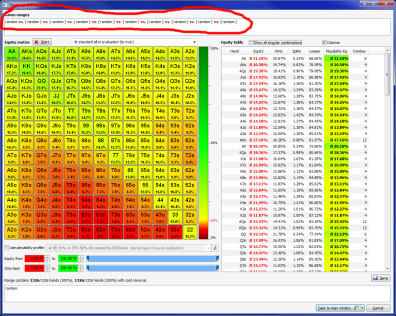 ... and of course, each column is sortable.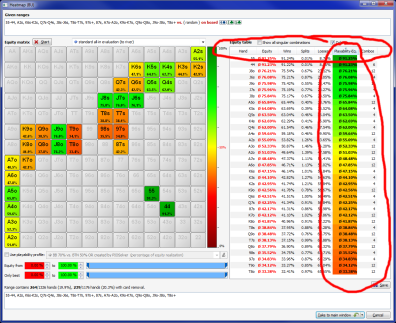 back to features overview